Regular price
Sale price
$19.00
Unit price
per
Sale
Sold out
Share
A set of dark color branding identity mockup set for branding identity designs.

This is a collection of mockups designed specifically for showcasing branding identity designs with a dark color theme. These mockups provide a visually striking and elegant platform to present various elements of a brand's identity, such as logos, business cards, stationery, and more.

With a focus on dark color schemes, these mockups offer a unique and sophisticated aesthetic that can enhance the overall impact of a branding identity. Dark colors are often associated with qualities like elegance, mystery, and luxury, making them a popular choice for businesses and designers aiming to create a strong visual presence.

The "Darkside" mockup set typically includes a range of templates and layouts, carefully designed to accommodate different branding elements. For example, you might find mockups featuring sleek and minimalistic backgrounds, allowing the brand's logo and other design elements to stand out. Additionally, there could be mockups showcasing business cards placed on textured surfaces, letterheads with intricate patterns, or digital screens displaying the brand's website or app design.

These mockups serve as a powerful tool for designers and businesses to present their branding identity concepts to clients or to create visually appealing marketing materials. By utilizing the dark color theme, these mockups provide a captivating environment that can make the branding identity designs more memorable and impactful.

Whether it's for a presentation, portfolio, or promotional purposes, the "Darkside" mockup set offers a versatile range of options to elevate branding identity designs and leave a lasting impression.

View full details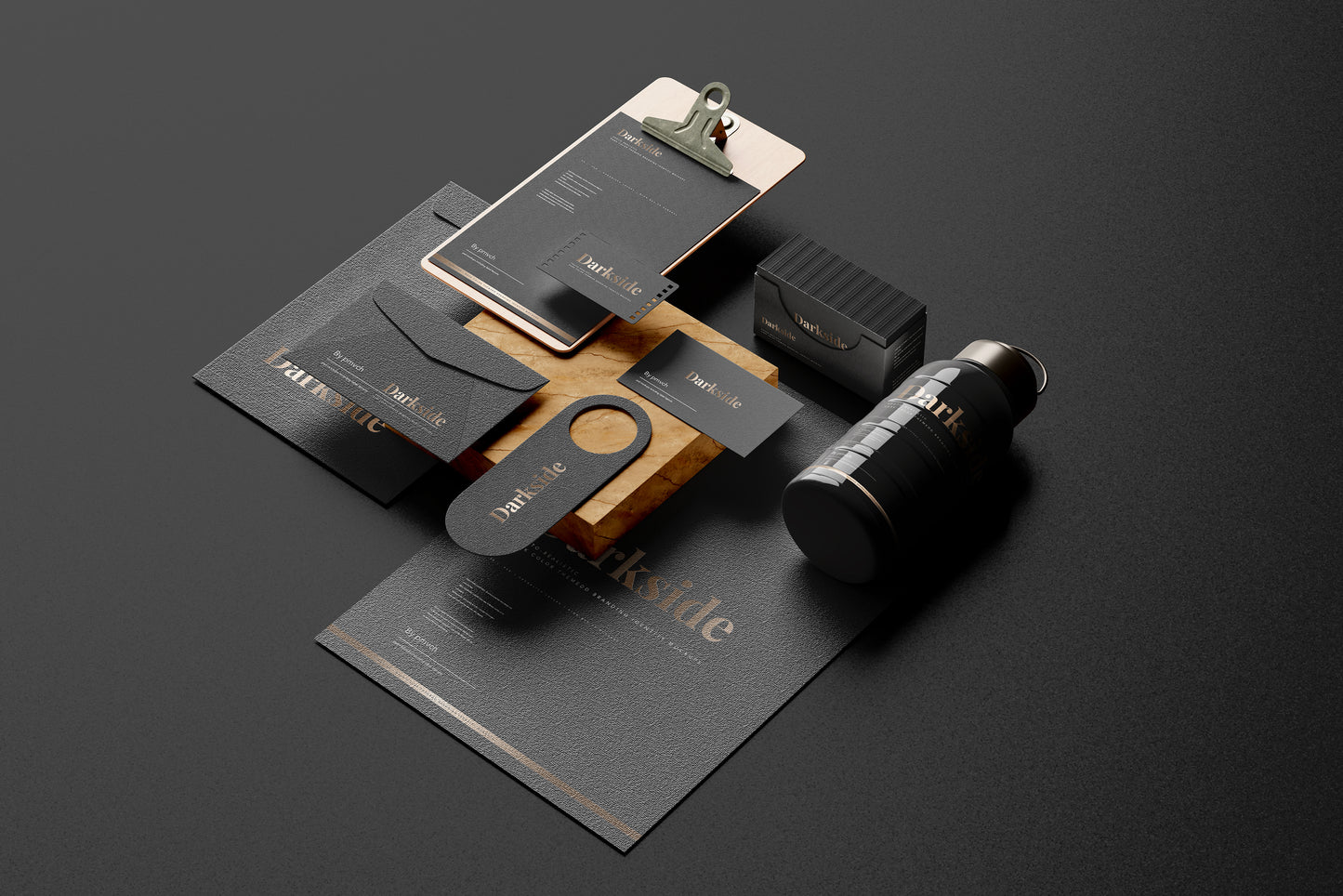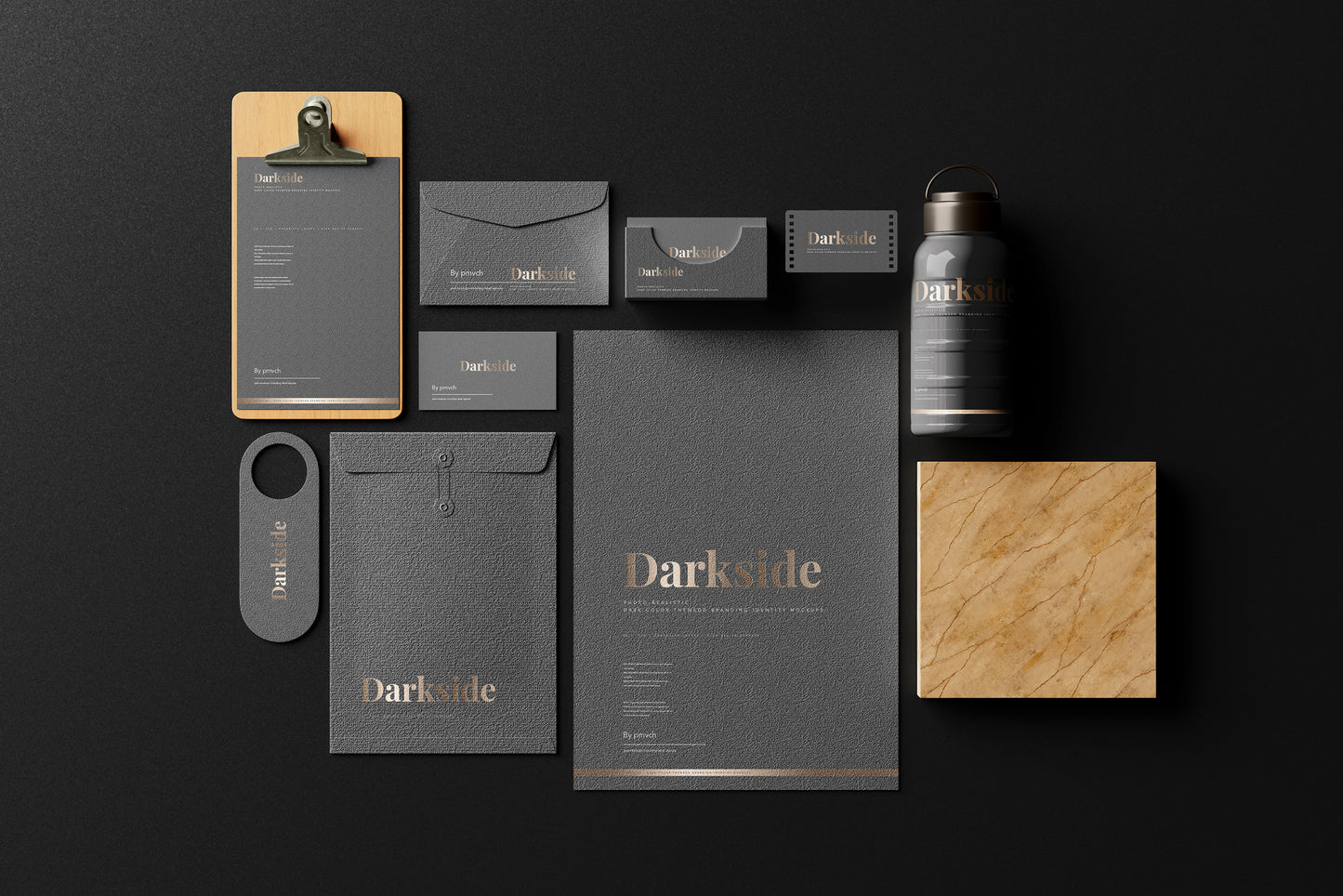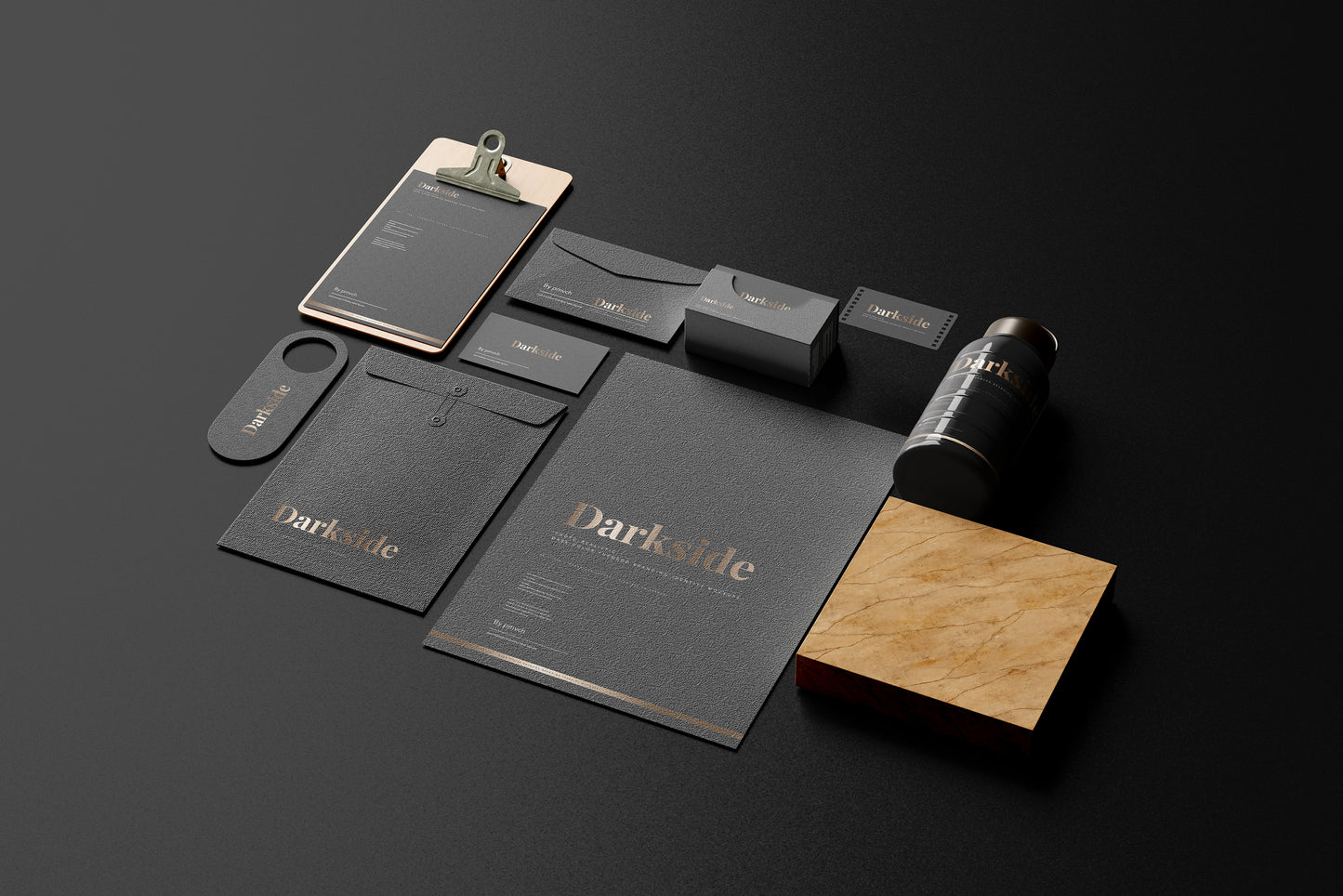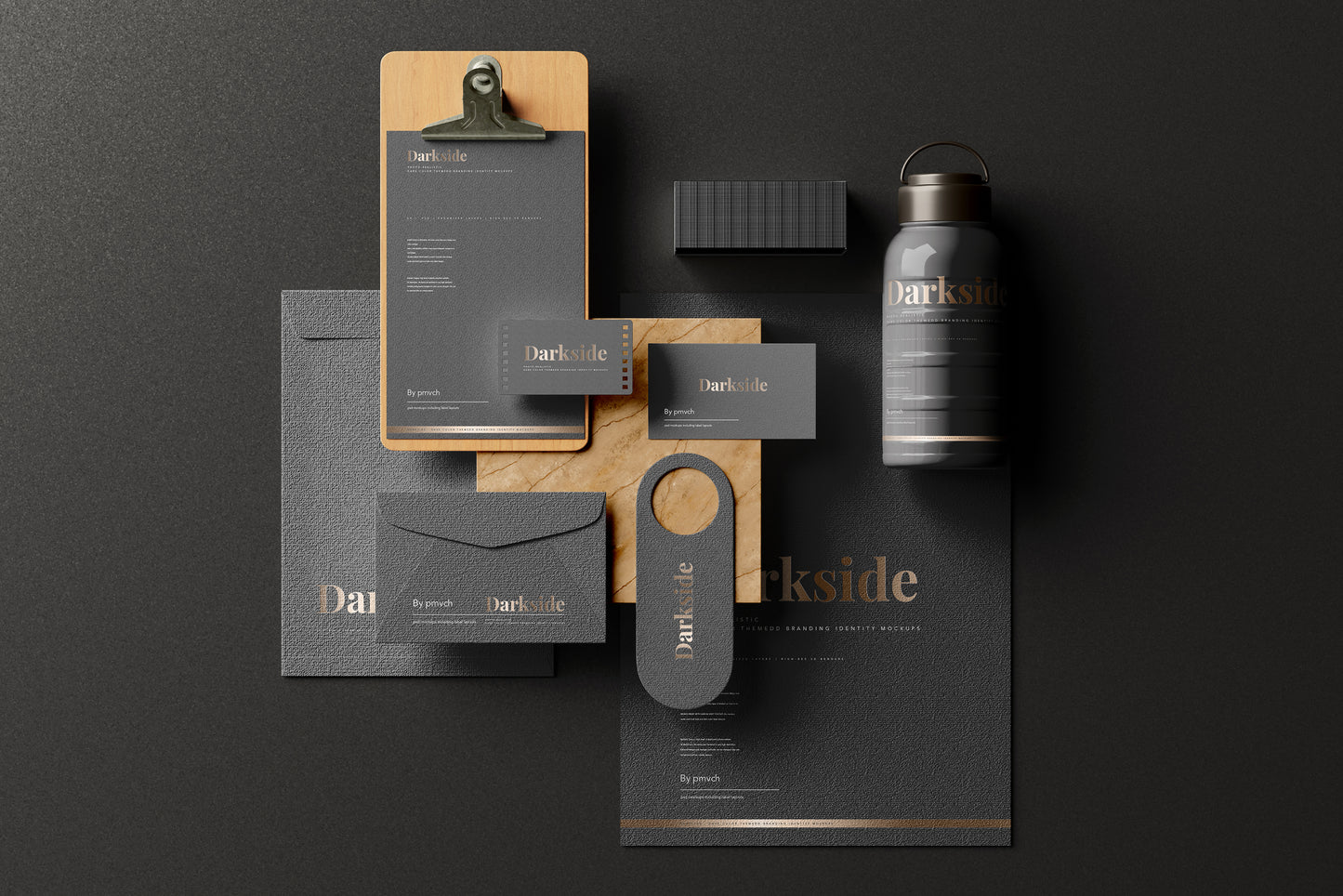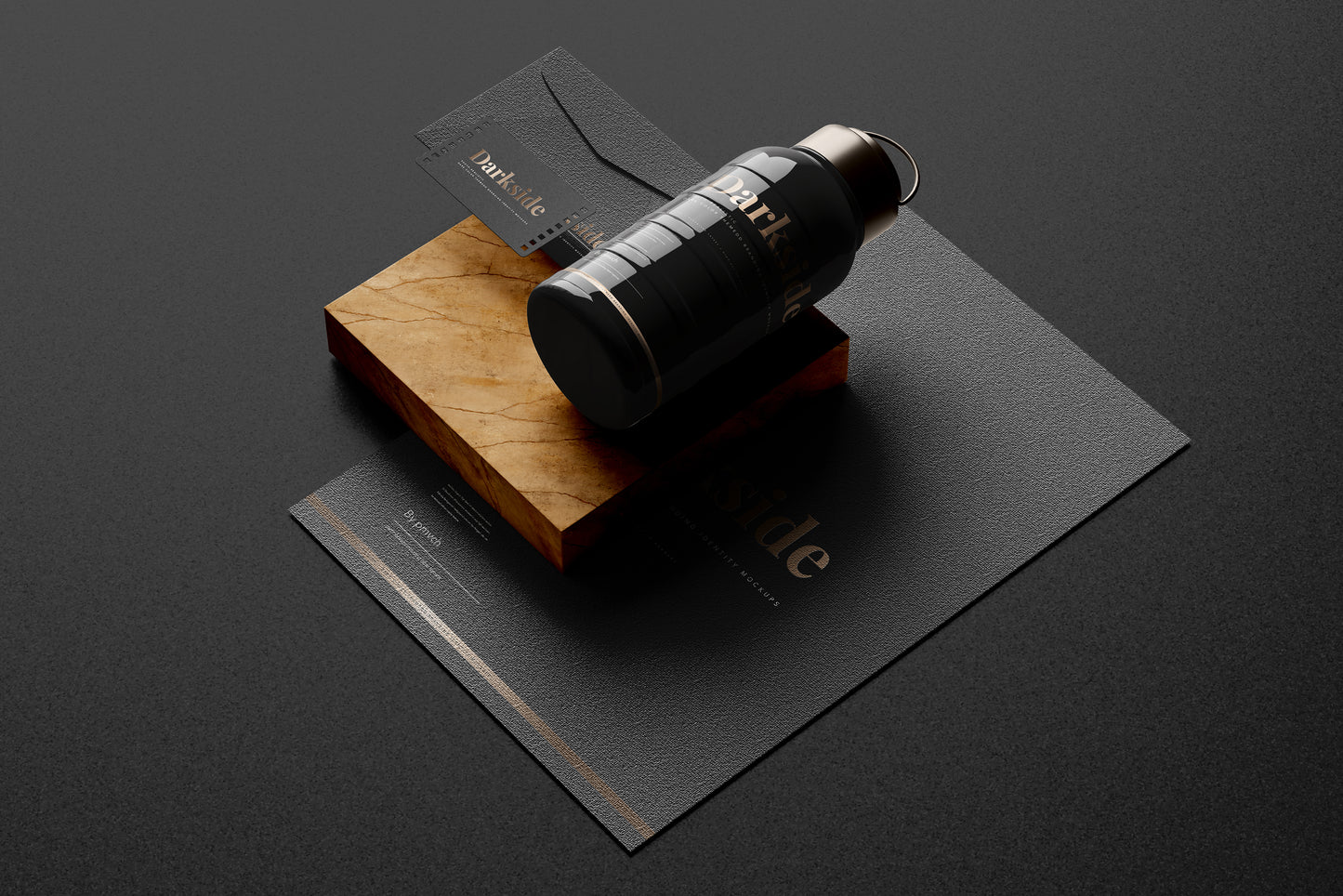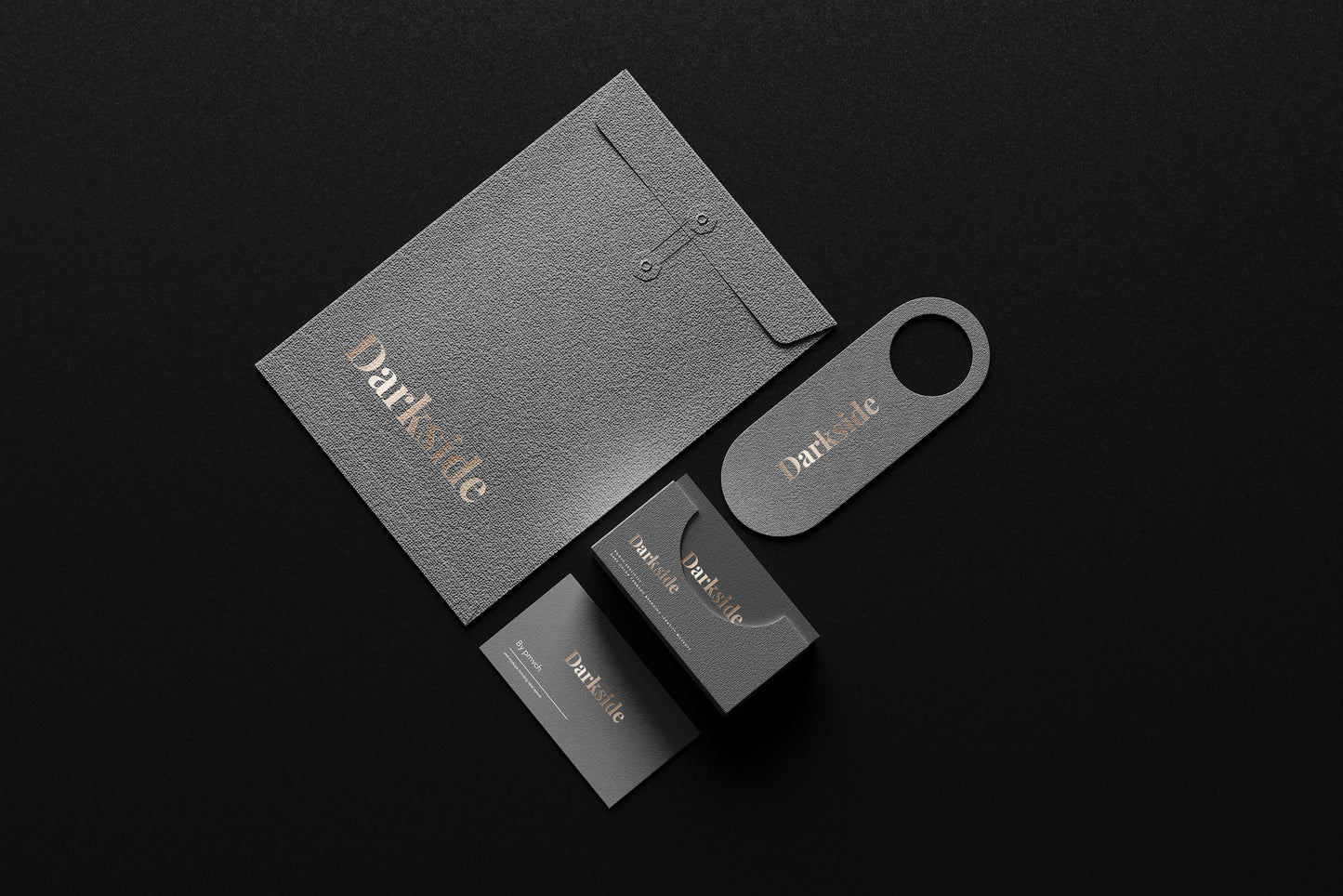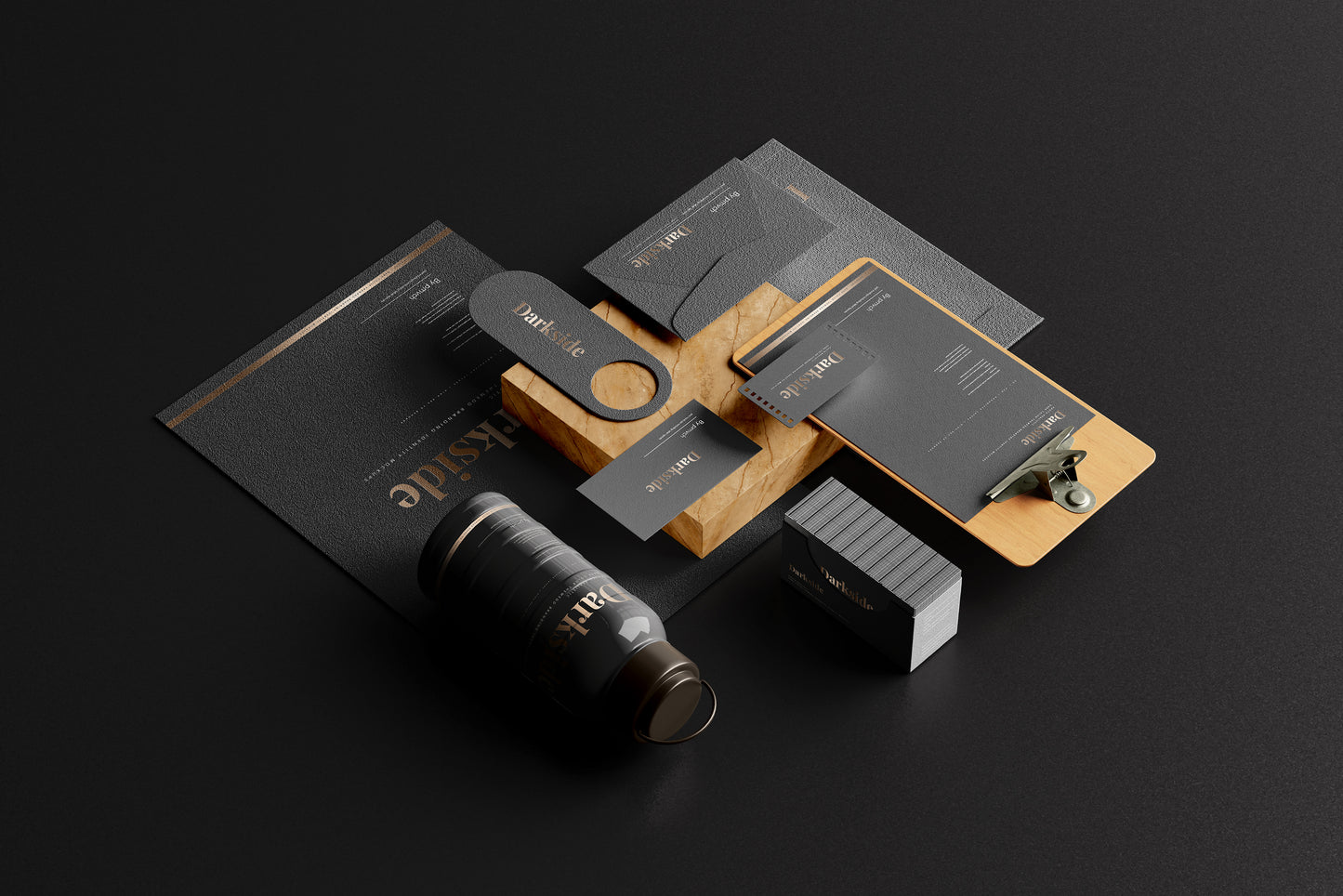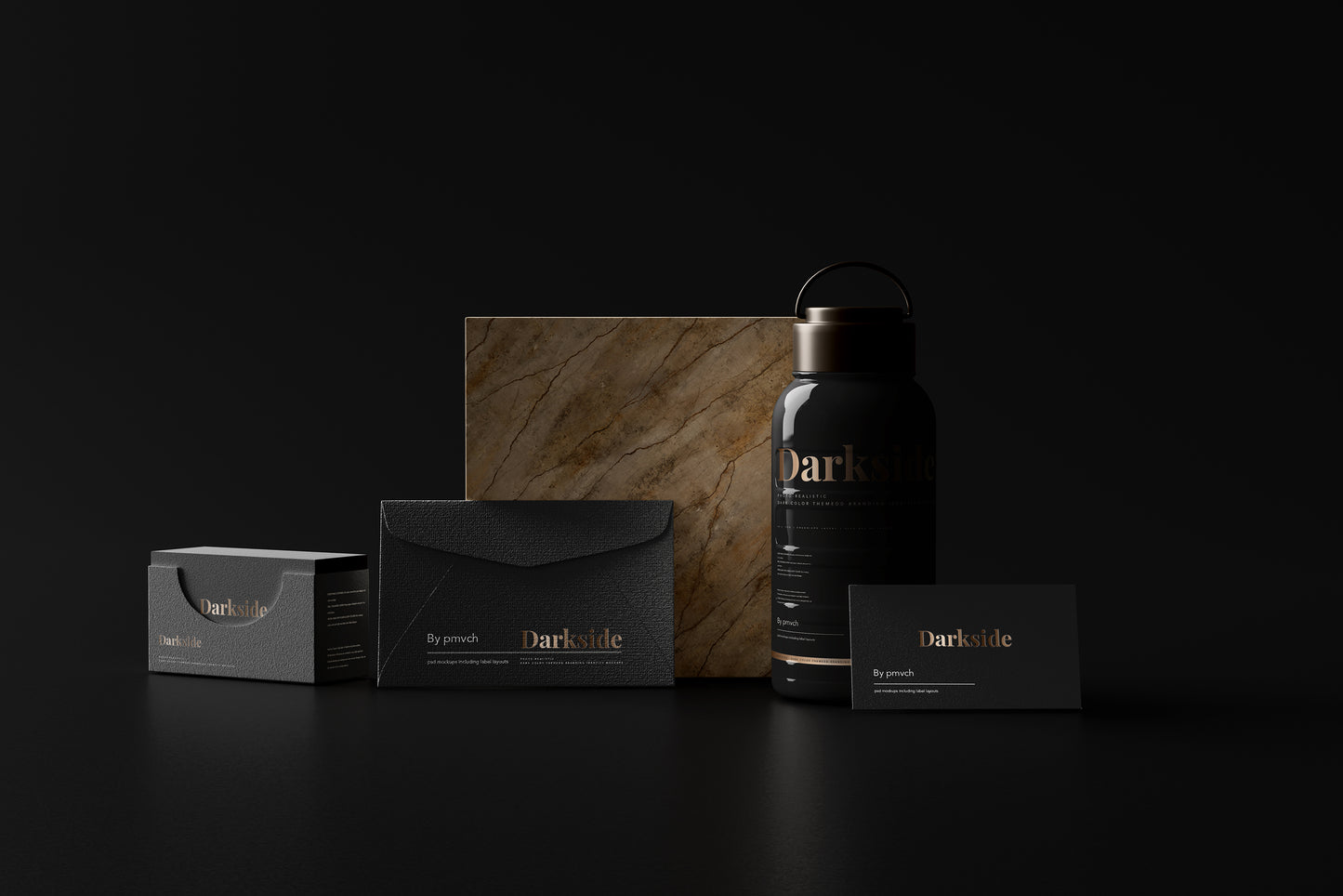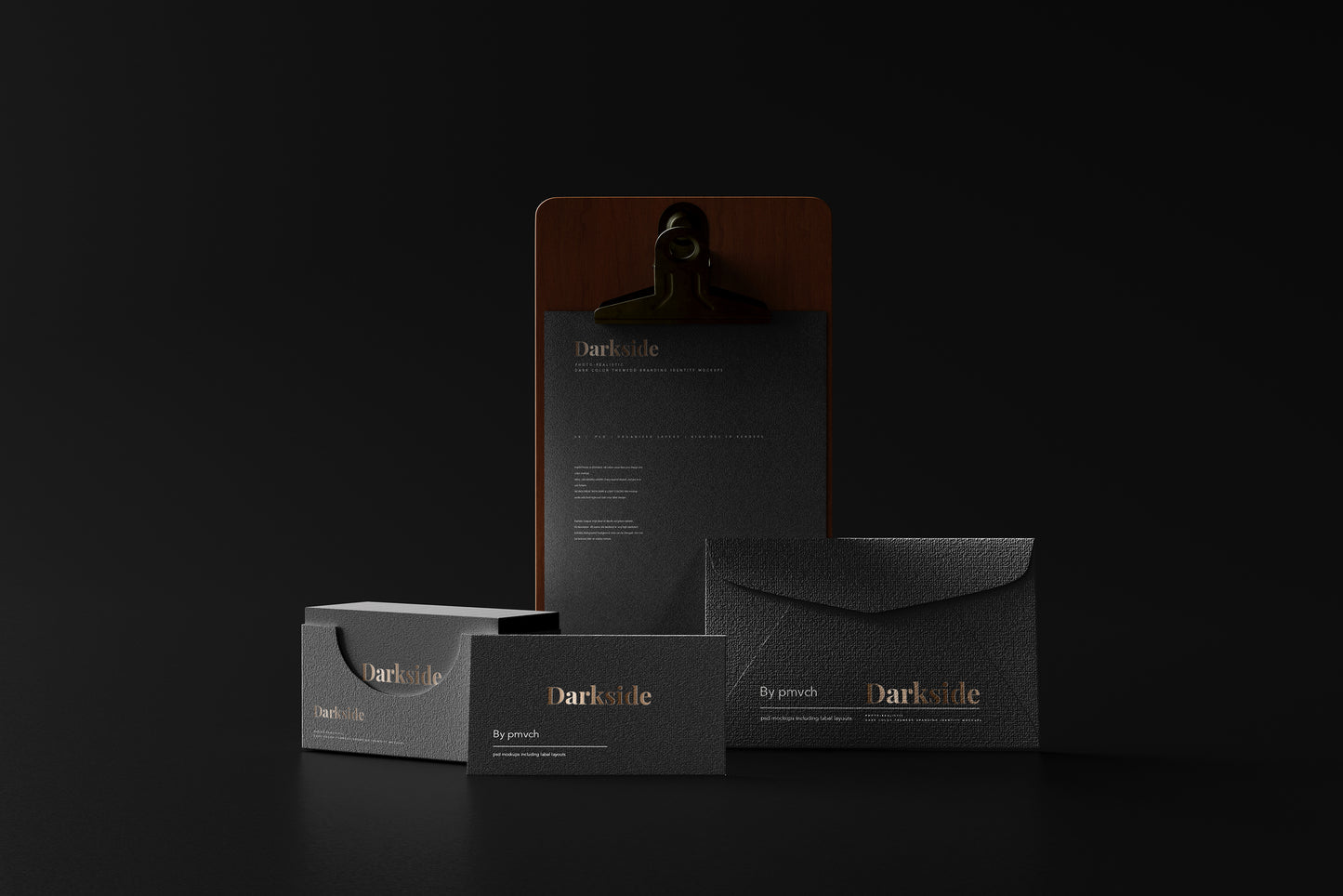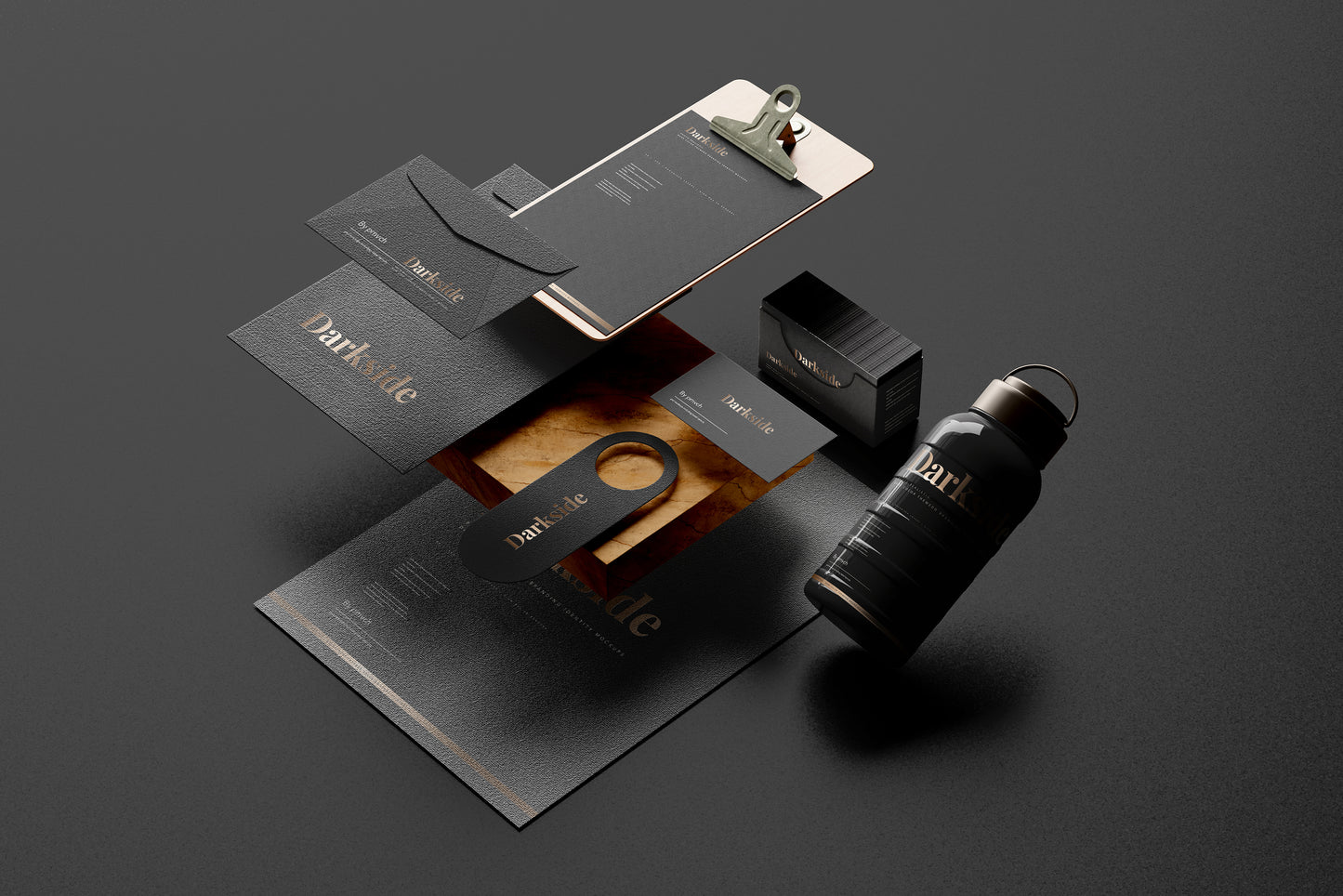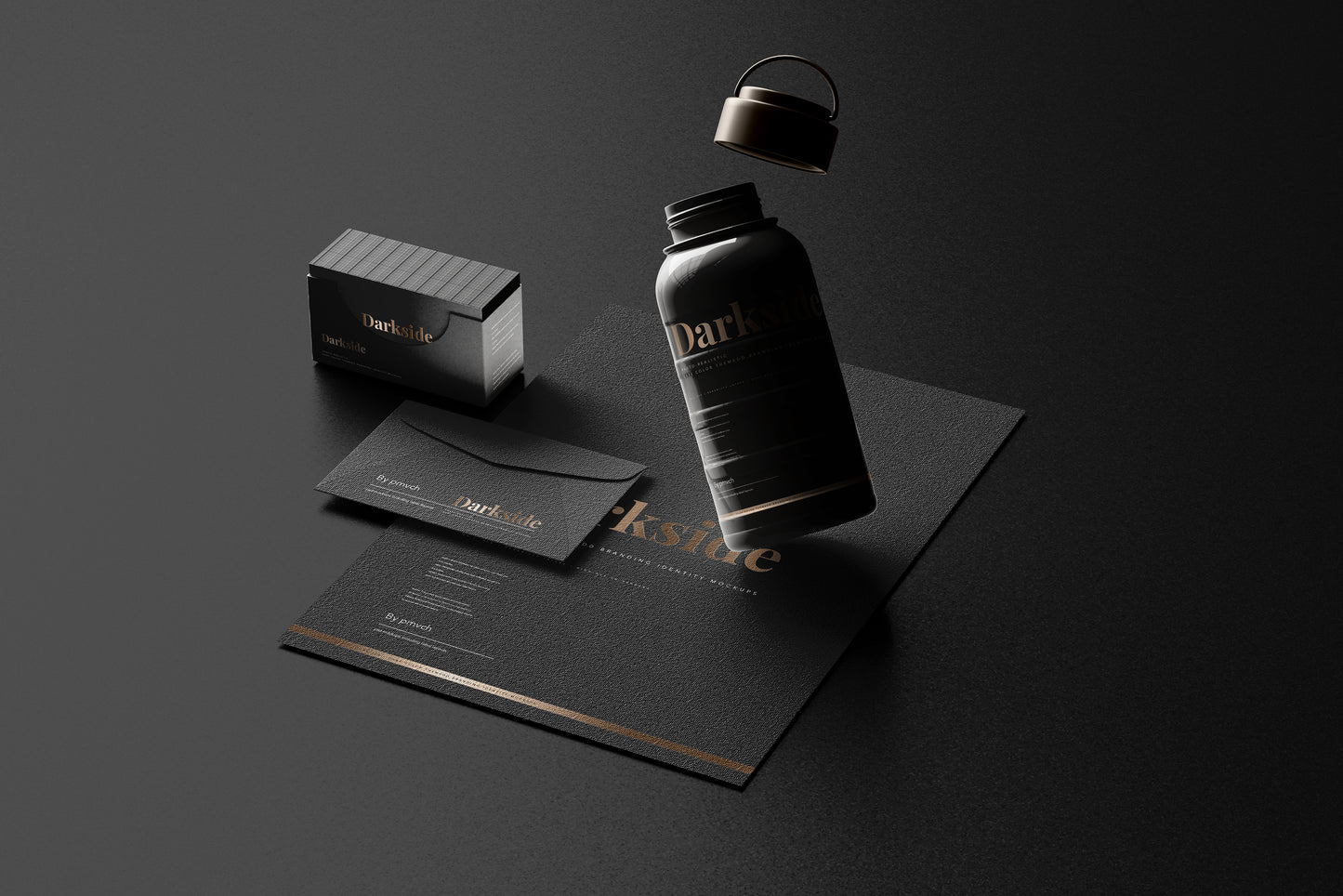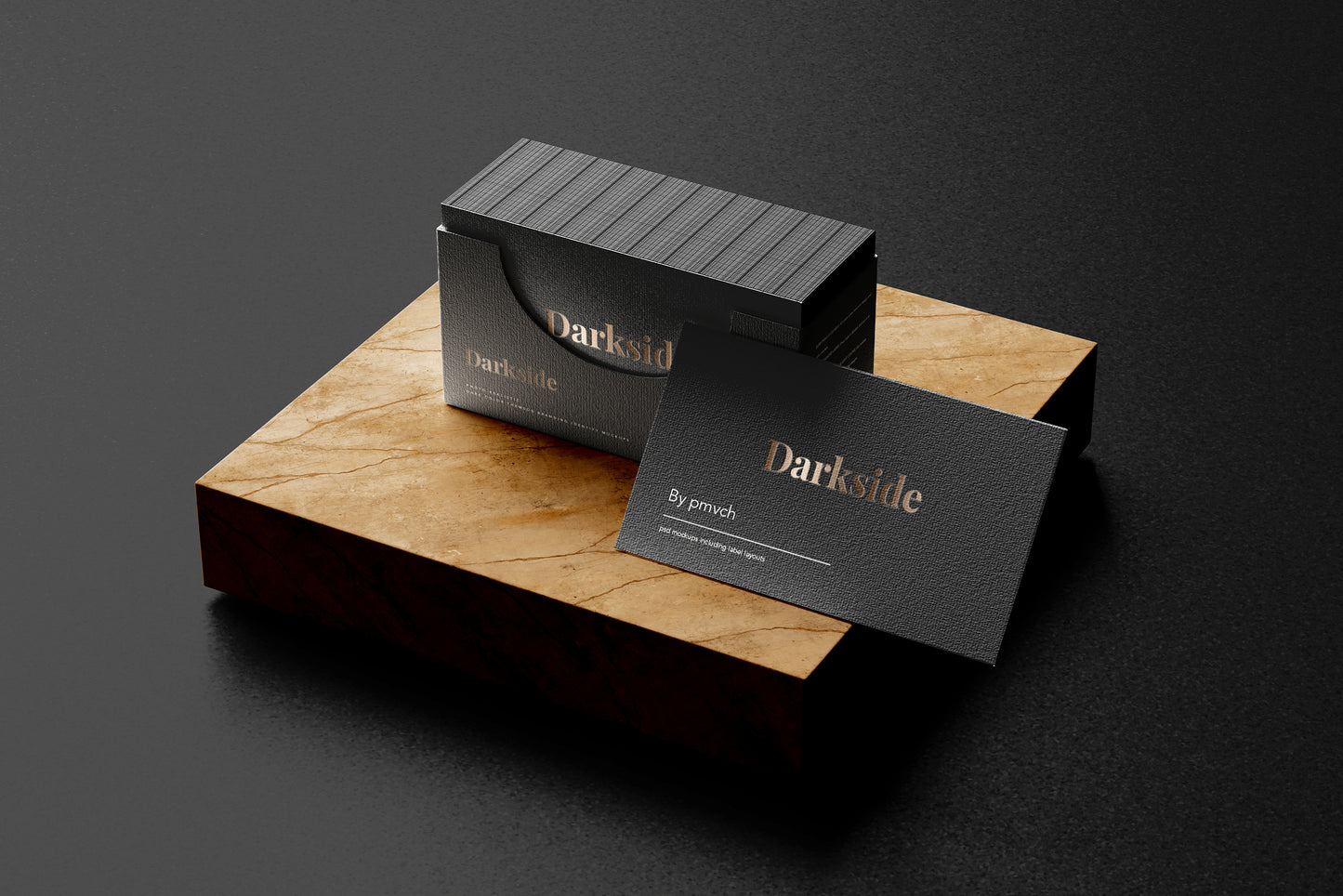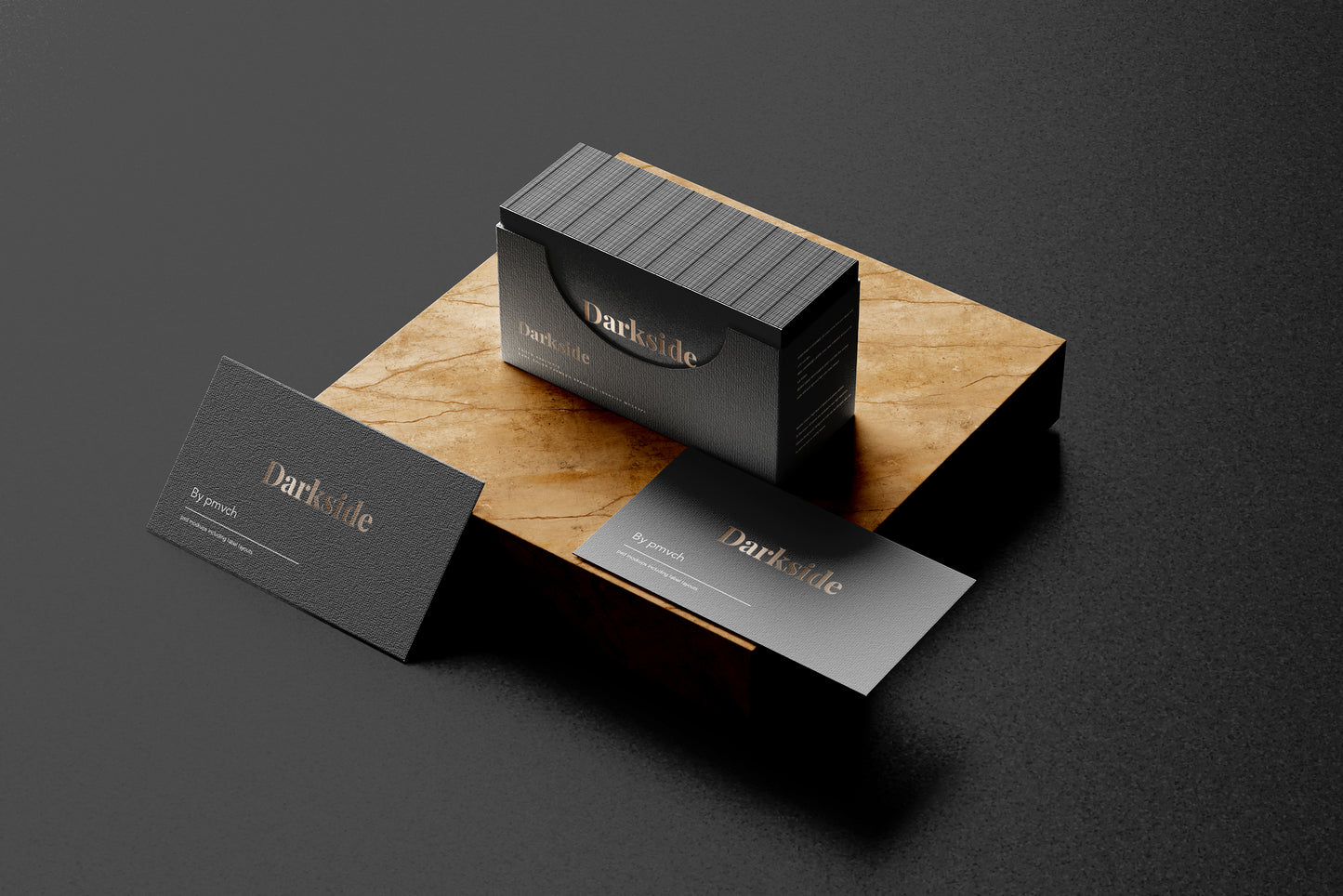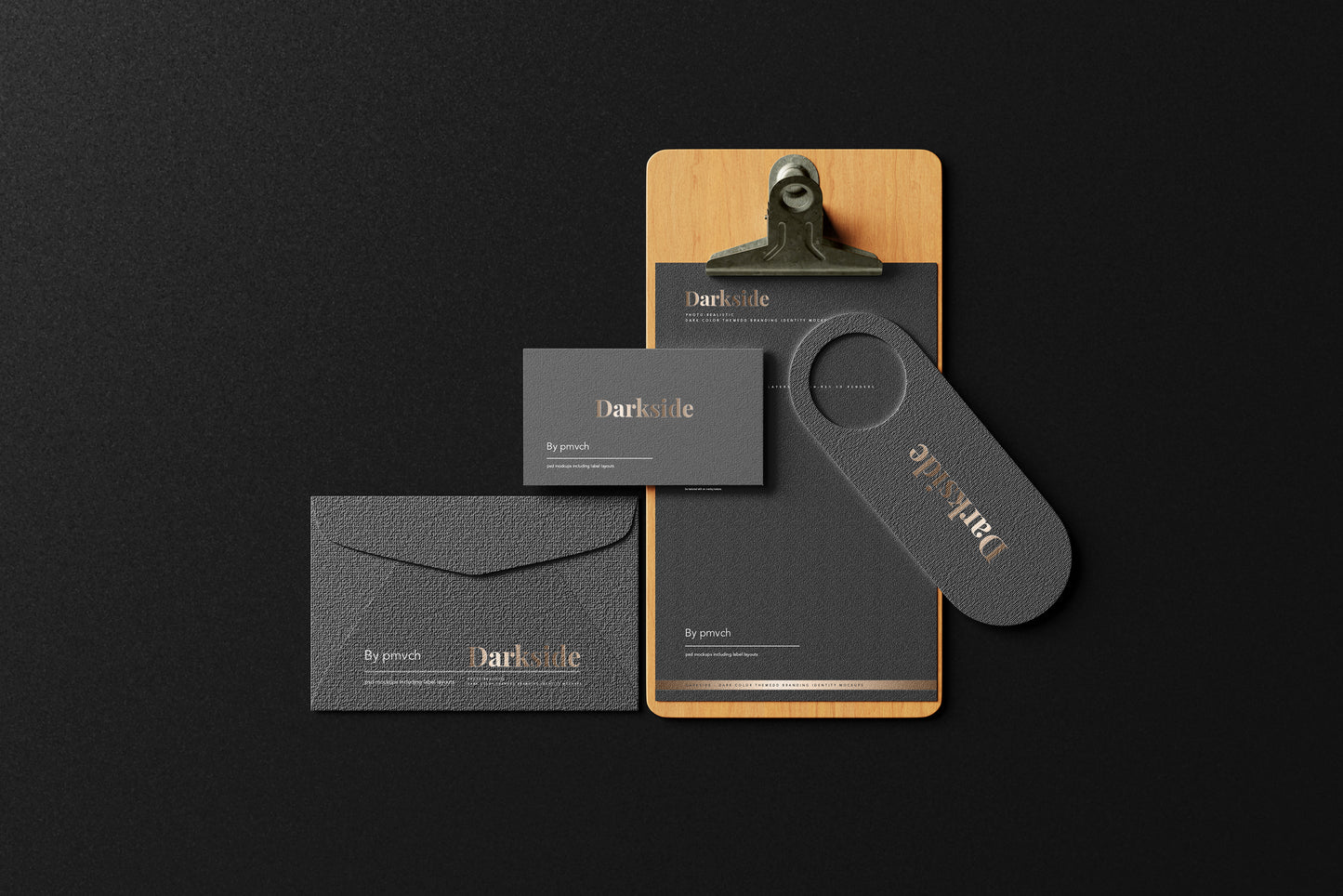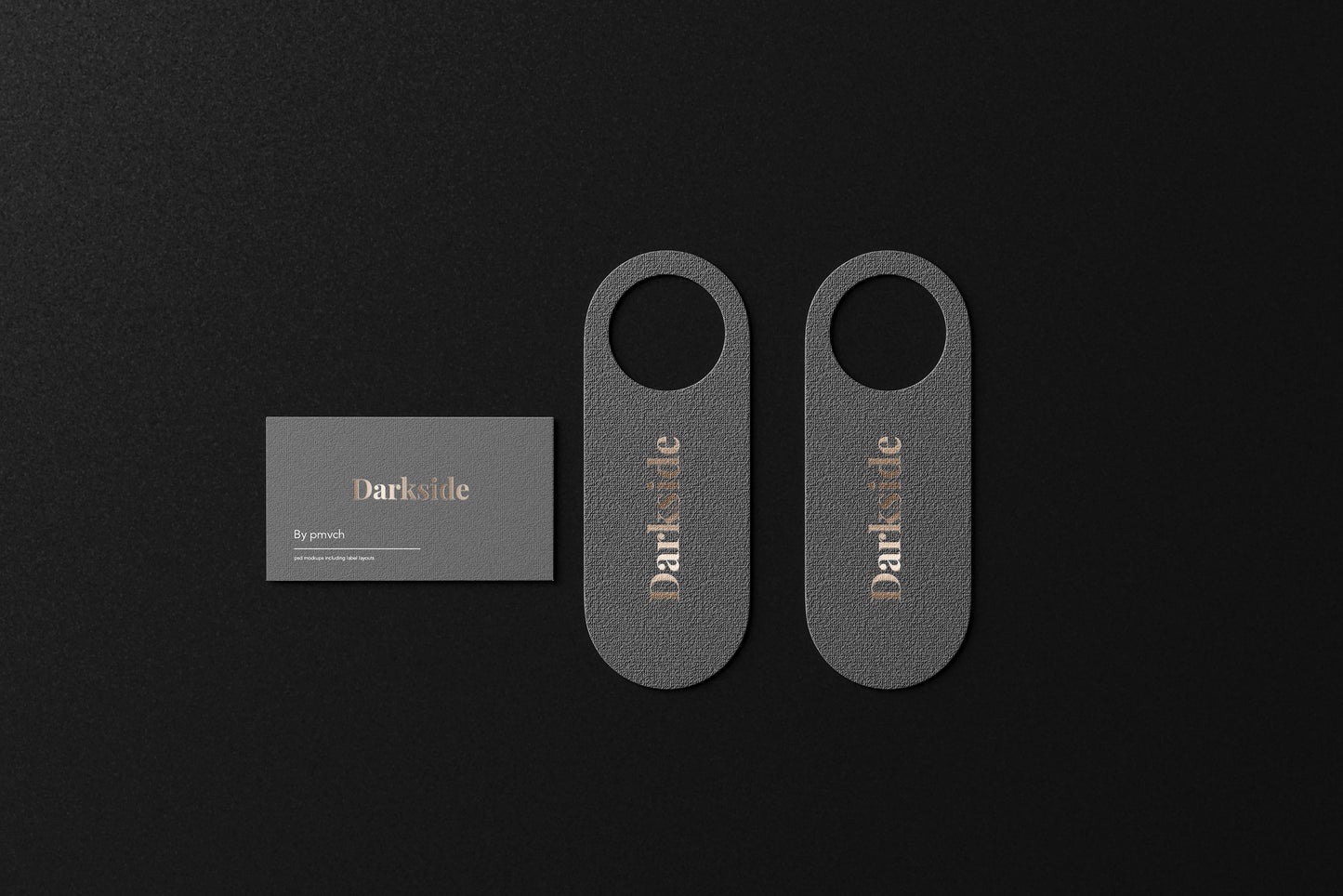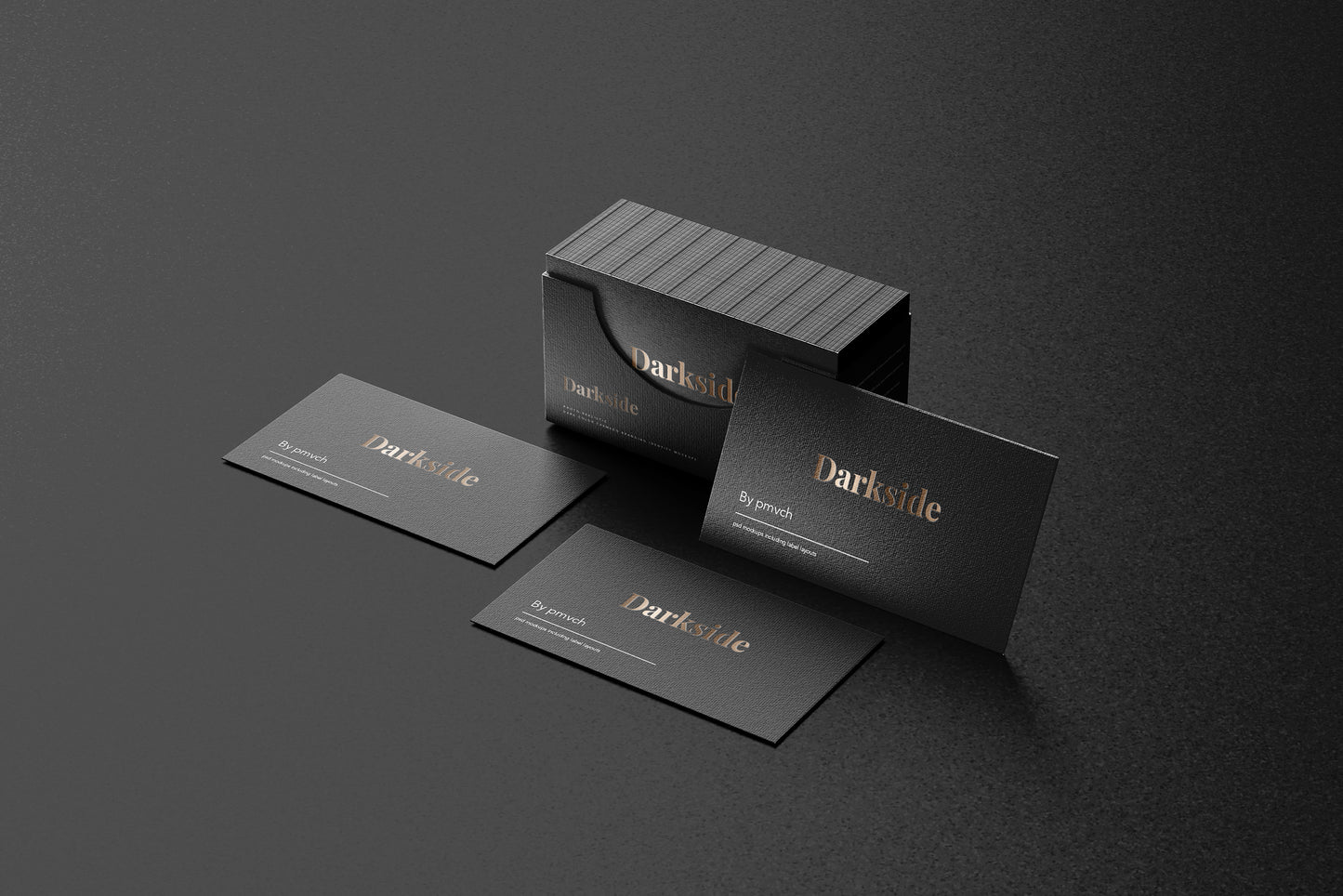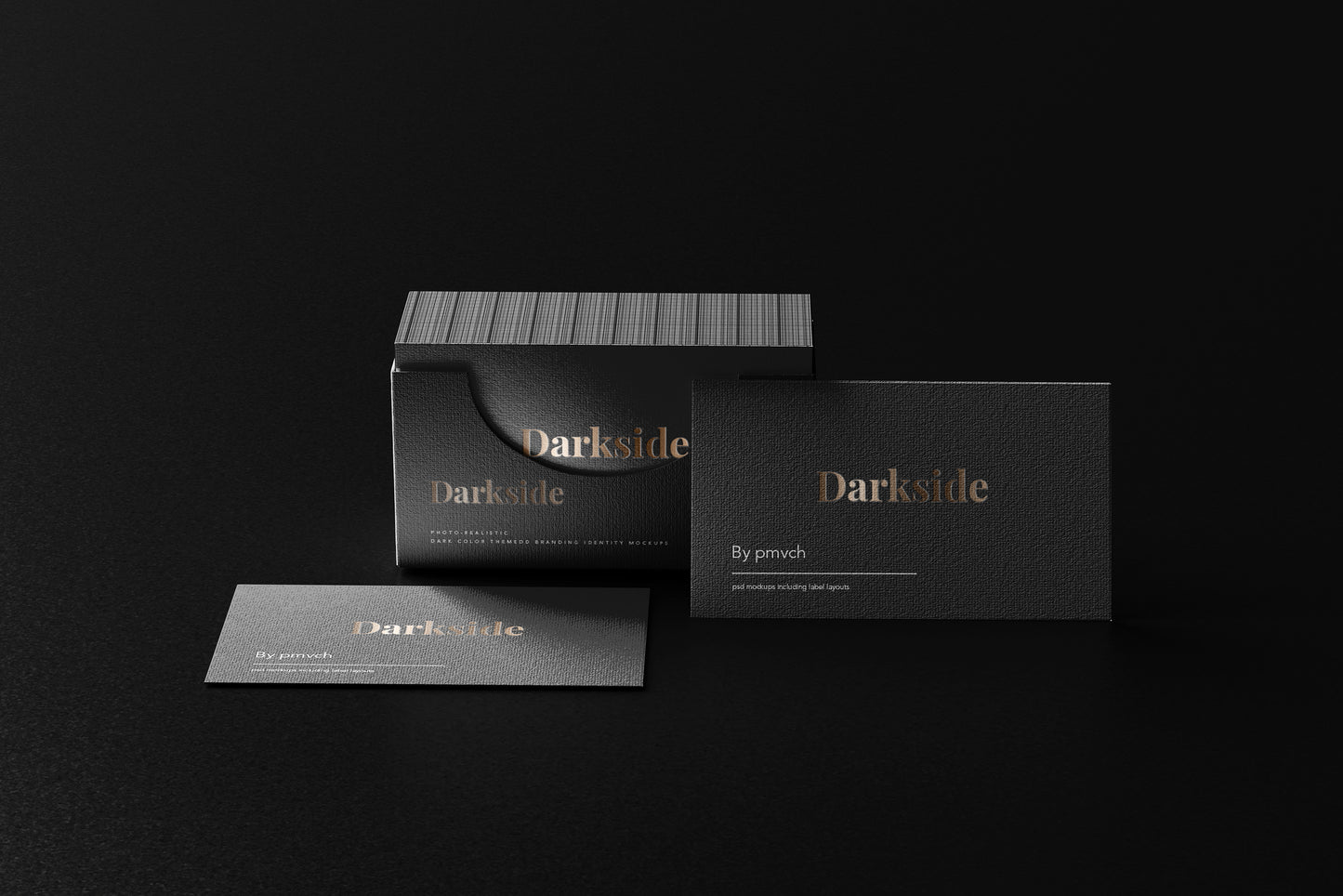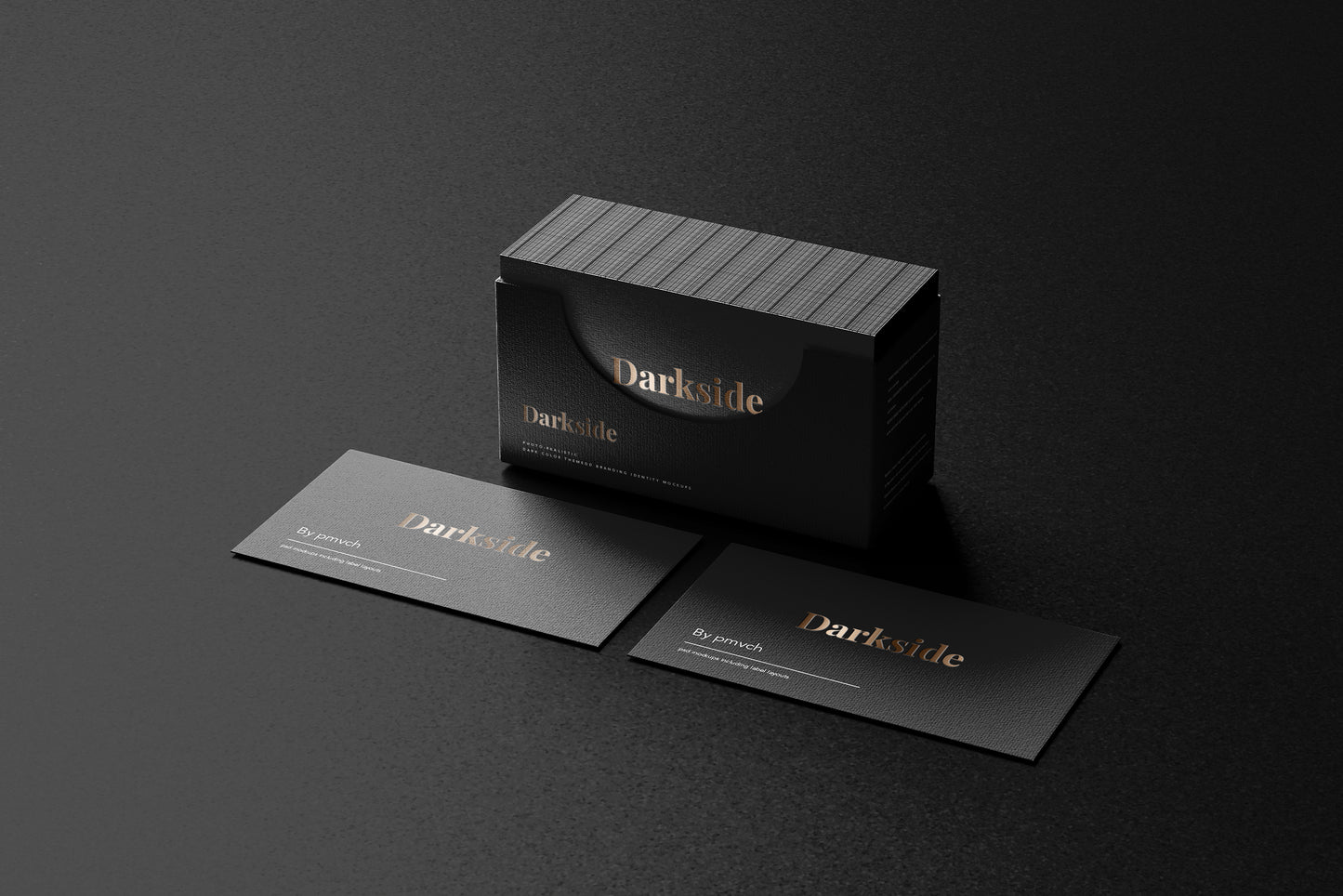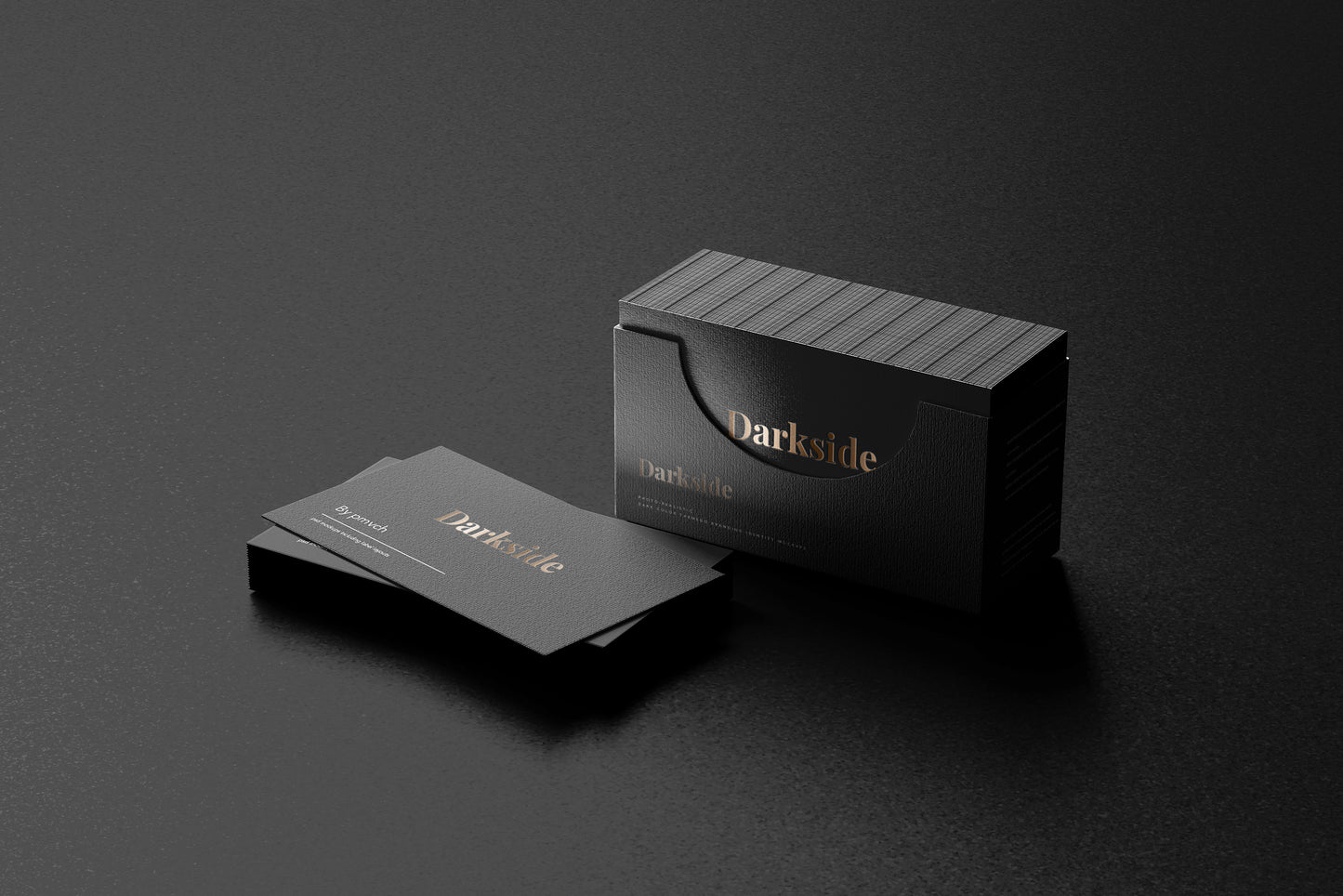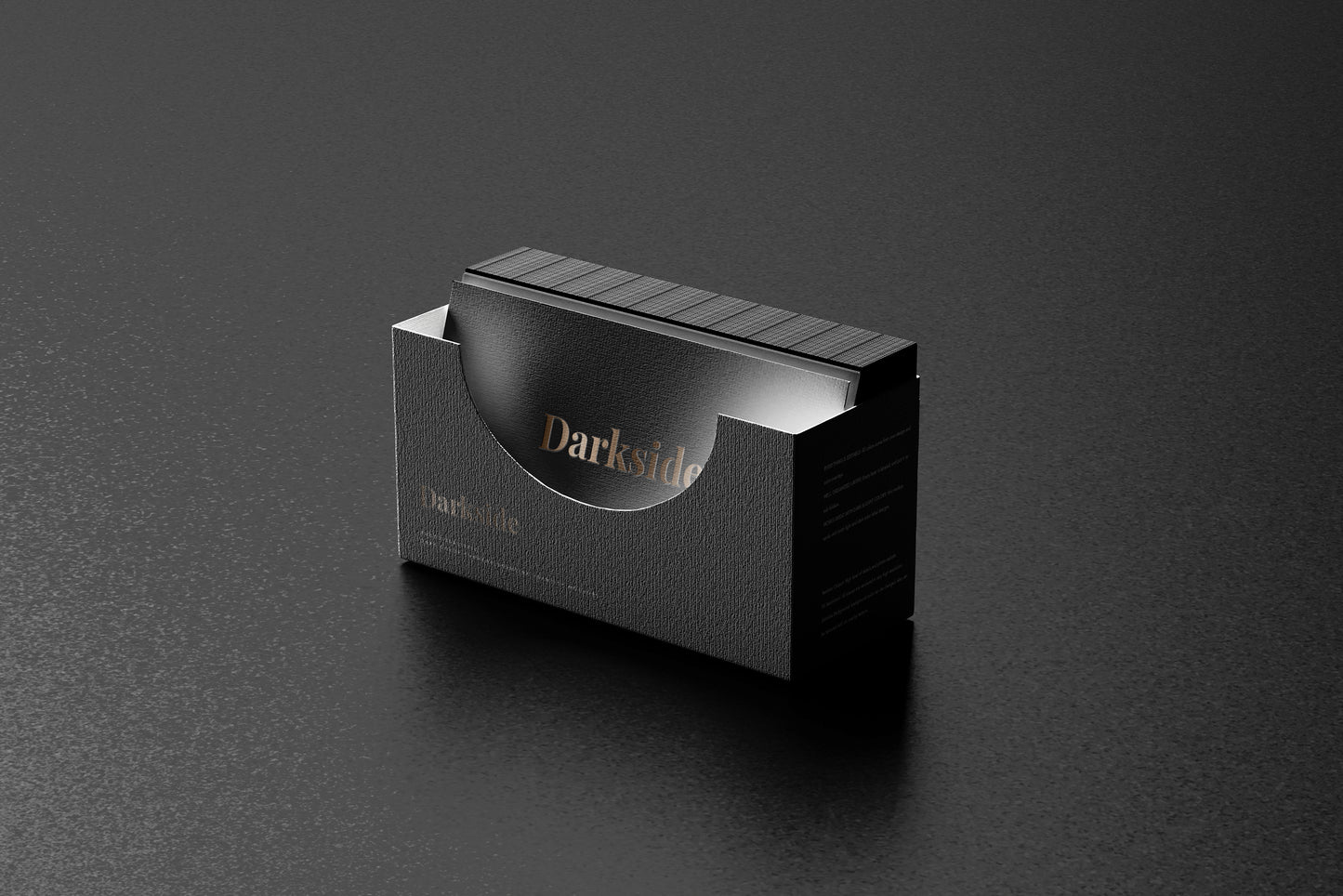 24/7 Customer Support

If you are having any issues with the product, we are here to help. please contact our support.

Money Back Guarantee

If you are not satisfied with your purchase, we will issue a full refund. contact us within 30 days of purchase.