Regular price
Sale price
$9.00
Unit price
per
Sale
Sold out
Share
Introducing the Mylar Bag Mockup: A Powerful Presentation Solution for Your Packaging Design
Elevate your packaging design presentations to new heights with our cutting-edge Mylar Bag Mockup. Crafted to provide a realistic and captivating visualization of your product packaging, this mockup is a game-changer for businesses, designers, and creatives seeking to showcase their brand and products with utmost precision and impact.
Our Mylar Bag Mockup boasts a perfect fusion of innovation and convenience. It's meticulously designed to replicate the reflective and sleek qualities of Mylar bags, capturing every nuanced detail of your packaging concept. Whether you're working on coffee, snacks, cosmetics, or any other product that demands attention-grabbing packaging, this mockup is an invaluable tool to bring your ideas to life.
Key Features:
Realistic Detailing: Experience unrivaled realism as the mockup accurately replicates the sheen, texture, and transparency of Mylar bags, ensuring that your design looks as authentic as possible.

Customization Made Easy: Seamlessly integrate your packaging artwork onto the mockup using smart layers, allowing you to swiftly customize elements such as color, logo placement, and product information.

Versatile Presentations: With multiple angles and perspectives, the mockup enables you to showcase your design from various viewpoints, ensuring your clients or stakeholders get a comprehensive understanding of your packaging vision.

High Resolution: The mockup's high-resolution rendering ensures that even the minutest design elements, such as fine text and intricate patterns, are depicted with pristine clarity.

Time-Efficient Solution: By providing a true-to-life preview of your packaging, this mockup eliminates the need for physical prototypes and lengthy photography sessions, streamlining your design process.

Ideal for Branding: Convey the essence of your brand and product with style. Whether you're aiming for a minimalist modern look or a bold and vibrant aesthetic, the Mylar Bag Mockup adapts to your creative vision.

Client Engagement: Impress clients, investors, and stakeholders by presenting your packaging concepts in a visually captivating and professional manner, boosting your credibility and fostering a deeper understanding of your ideas.
Experience the Future of Packaging Visualization with the Mylar Bag Mockup. Turn your packaging concepts into a visual masterpiece and captivate your audience with packaging that leaps off the screen. Whether you're a seasoned professional or a newcomer in the design world, this mockup is your gateway to showcasing innovation, creativity, and unparalleled attention to detail. Elevate your packaging game today!
View full details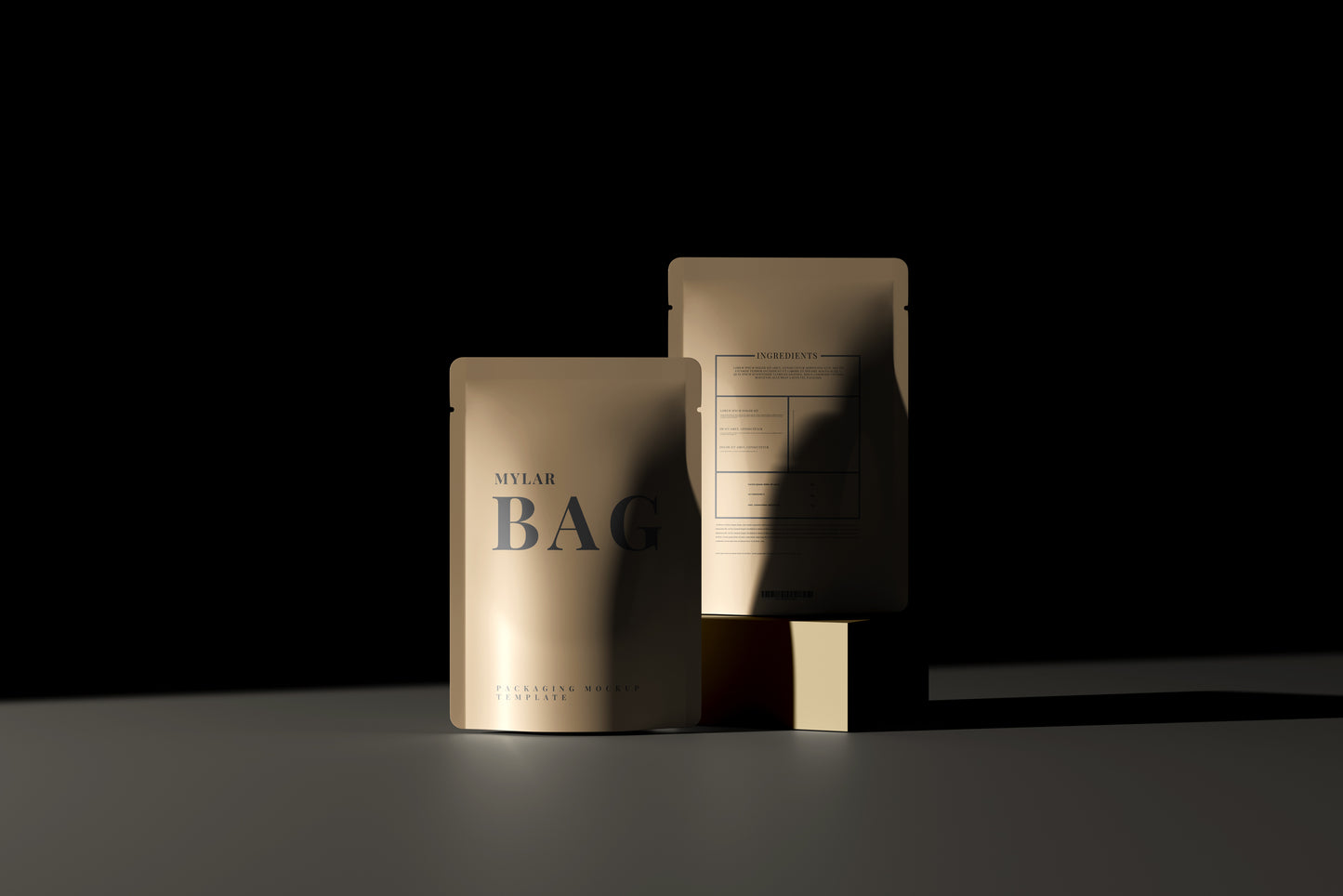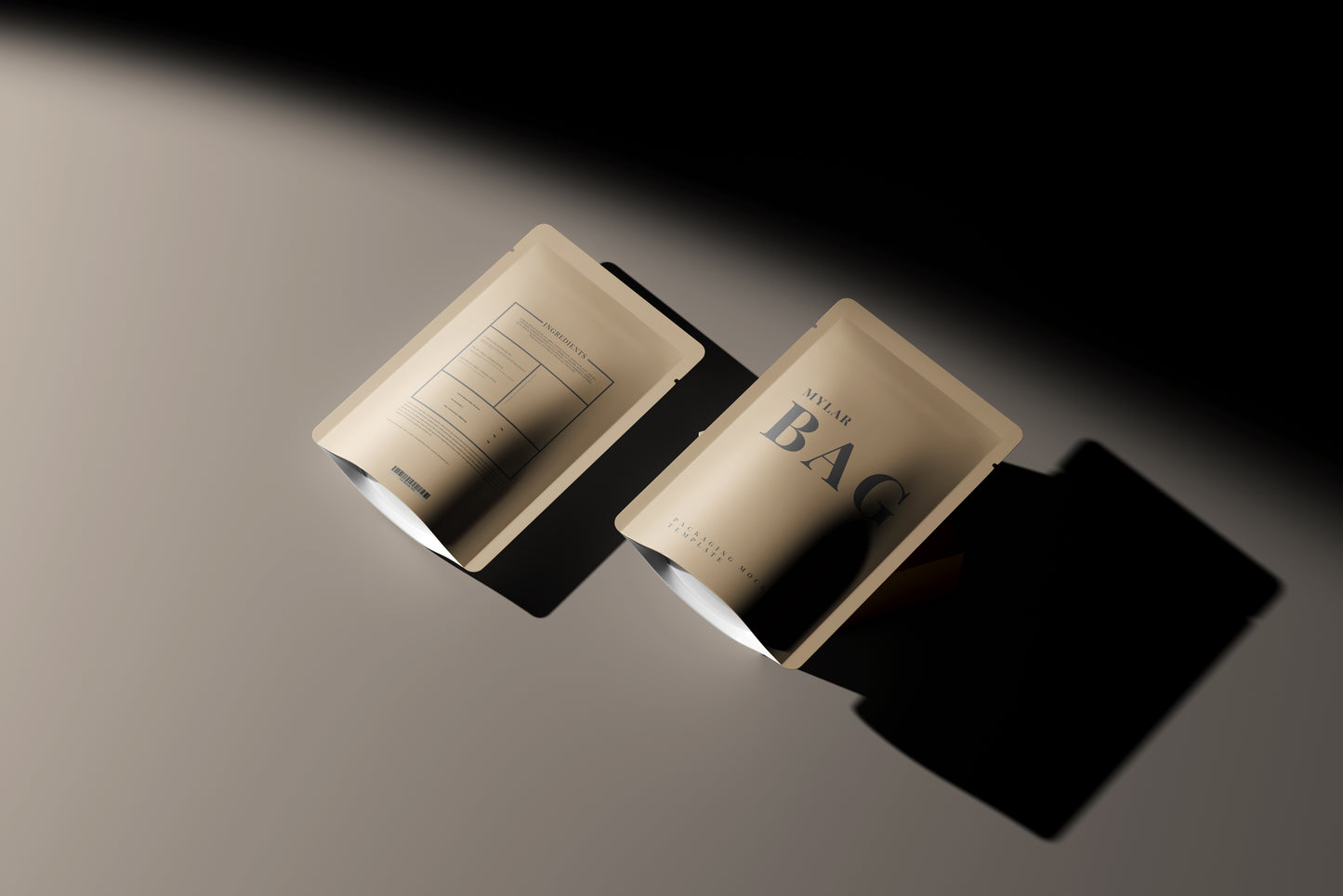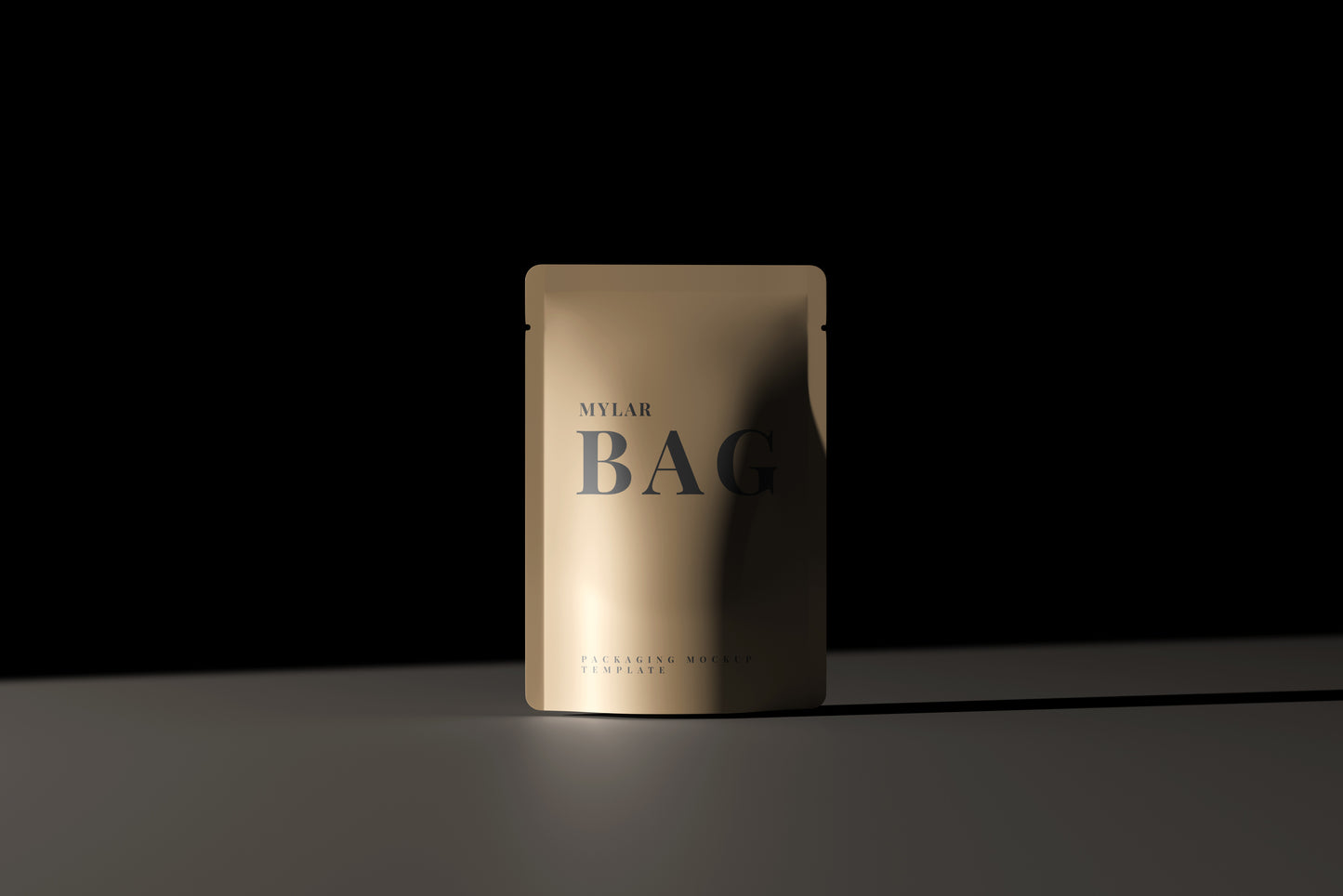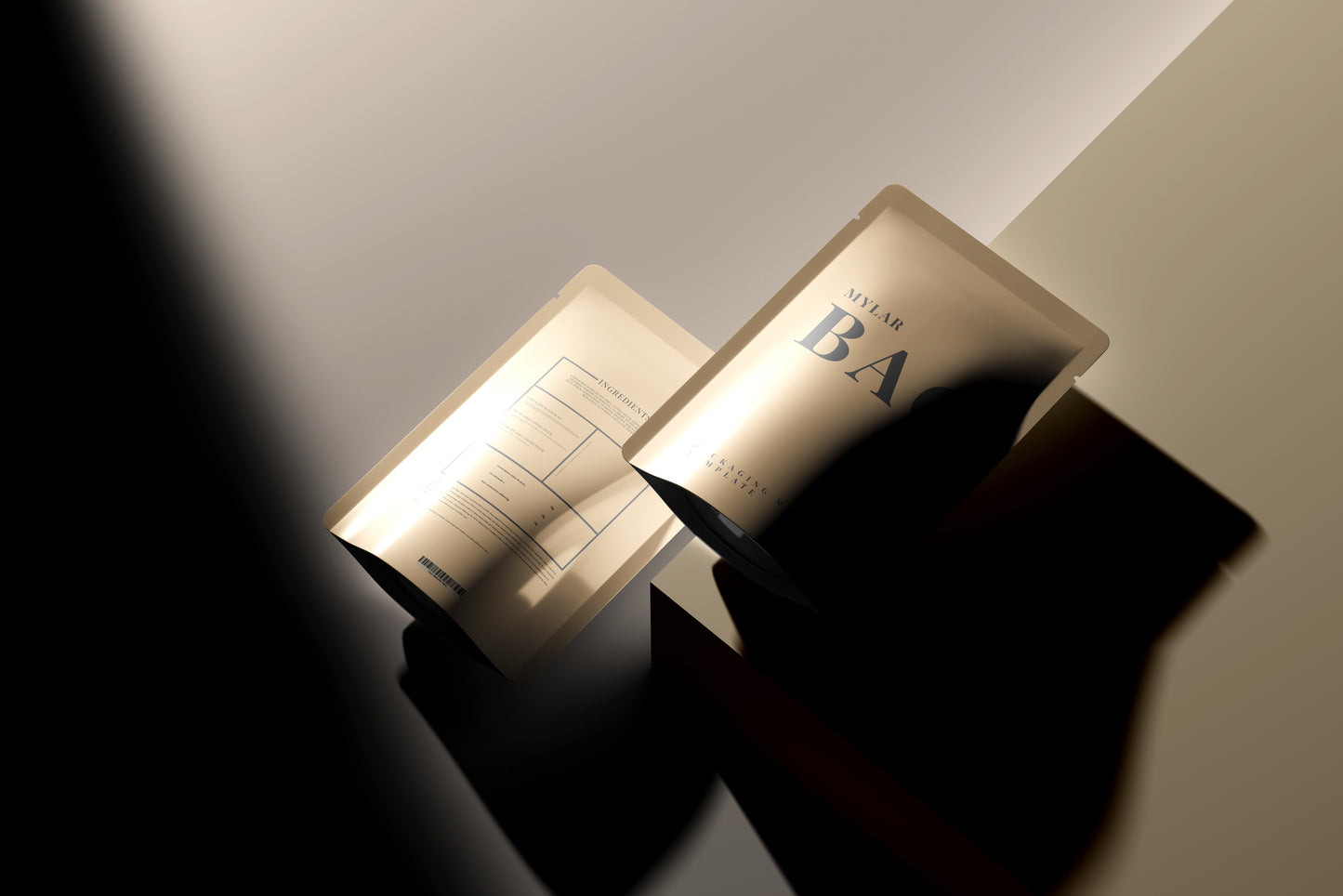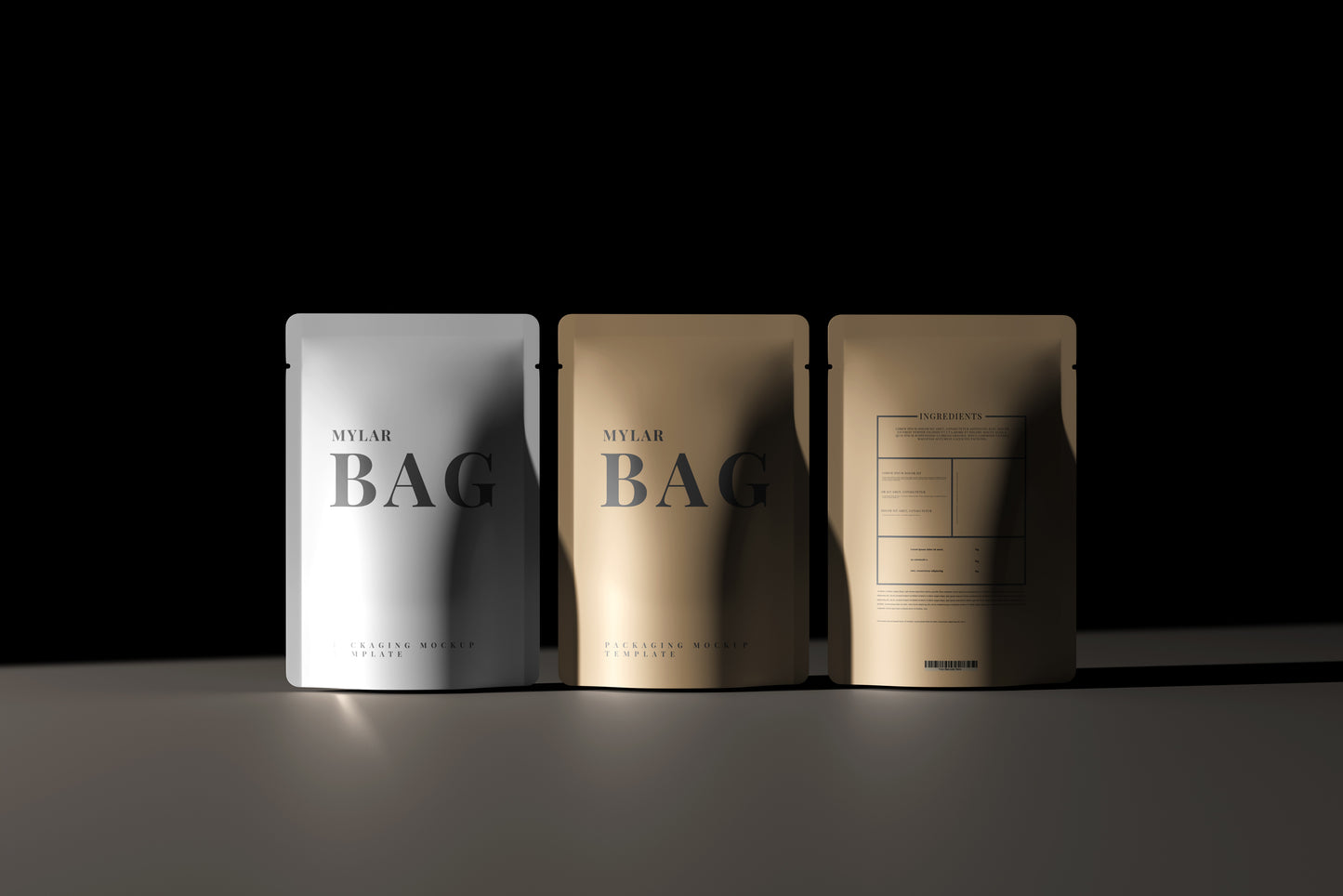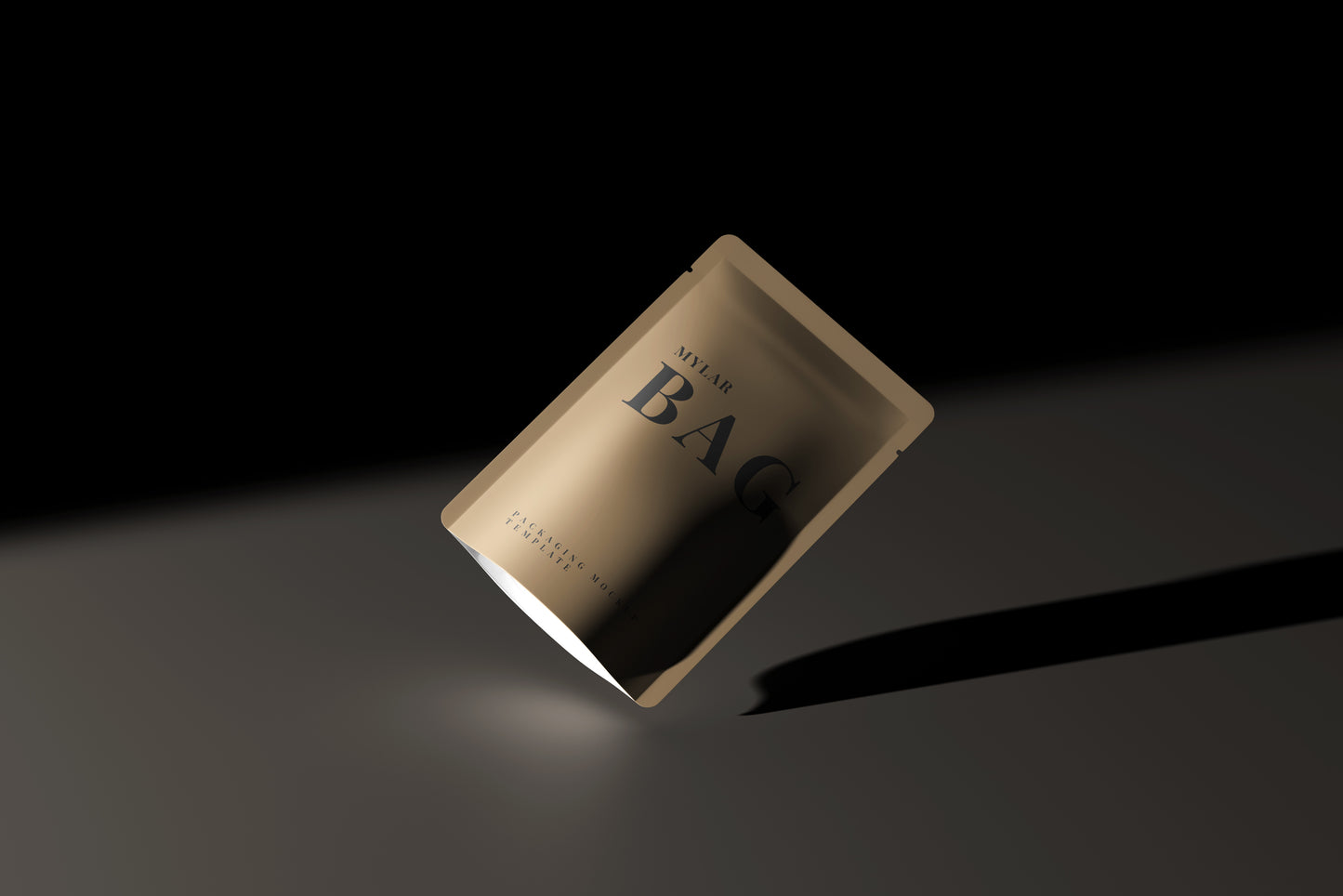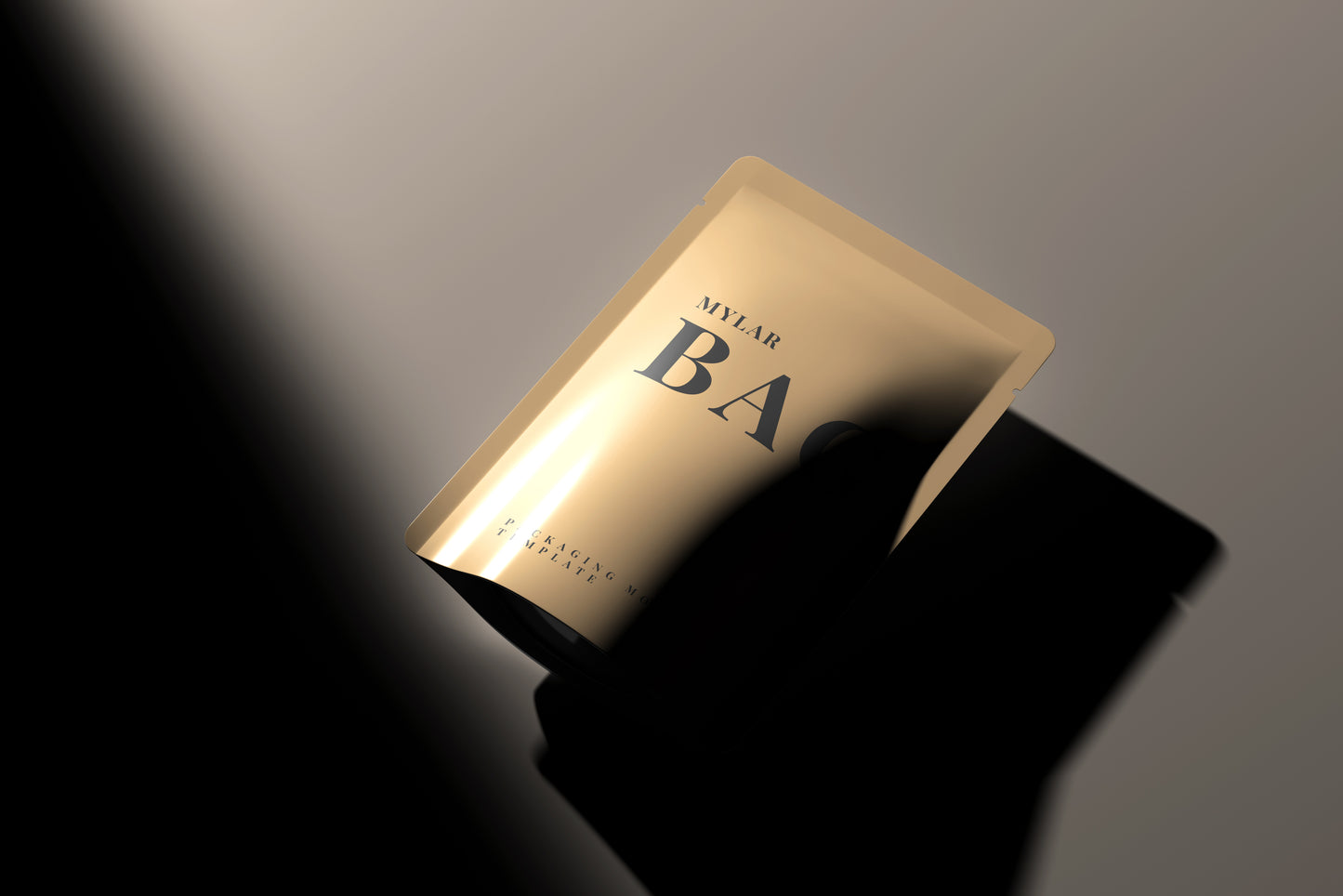 24/7 Customer Support

If you are having any issues with the product, we are here to help. please contact our support.

Money Back Guarantee

If you are not satisfied with your purchase, we will issue a full refund. contact us within 30 days of purchase.